This report covers December 19, 2020 to January 18, 2021.
Main visible event during that period was the public release of the "My Bismuth Wallet" mobile application, but there is more ongoing 🙂
Core Code
Our march toward Bismuth 2.0 continues with more tests and successes. We now have Hypernodes successfully running on V2 node version and began to add new features V2 will leverage, like pruning and balance lists.
This is a great step toward extending the Bismuth philosophy "What you need only" – no unnecessary bloat – to next gen nodes and Hypernodes:
We mean application sharding, lighter and faster nodes, custom side chains.
Hypernodes
Current Hypernodes ROI is 17.7%, down from 19.6% in November. We count 259 active Hypernodes with a total amount of active collateral of 7,110,000 BIS. That's a large increase of 22 active nodes since the last report.
The plot below shows all Hypernodes, both Active and Inactive, during the last 60 days. As can be seen from the plot, the number of Hypernodes is currently at 320, with a sharp rise since the last report.
The plot below shows the total Hypernode collateral, both active and inactive, during the last 60 days. As can be seen, the total amount of collateral has risen notably to 8,470,000 during this period. The total amount of BIS in circulation is 26,72 million. Hence, the amount of active collateral accounts for 26.6% of the total supply, or 31.7% if the amount of inactive collateral is included.
Ecosystem
User Antonyx6 kindly proposed to help with a rework of the website. He is actively working on a proposal, with help from the team.
User Dingo made an interactive map of the Bismuth Hypernodes "using the combined weight at each location for the size of each bubble. It's just ip georef, so the locations are very rough. The data is fetched fresh with each page load, so it should stay up to date.". Web page and tweet.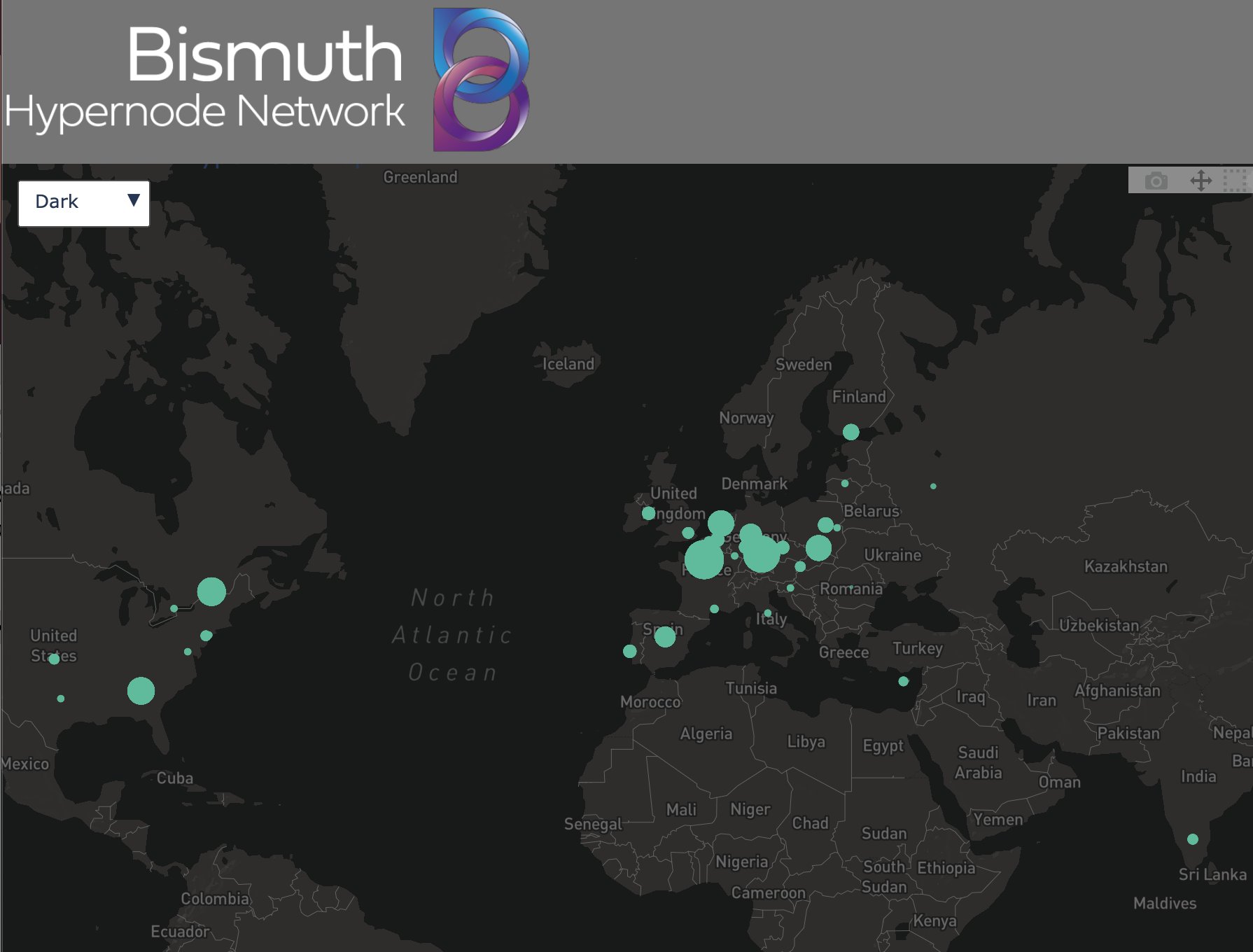 Bismuth enabled hardware wallet
A more in-depth blog post about that is coming, but Angainor – Author of the Bismuth HD paper wallet – is working on a cheap hardware wallet that is likely to work with Bismuth, code name "Walt".
The more demand there is, the more likely Bis is quickly supported. You can help by joining the "Walt Wallet" discord and voicing your support for BIS (tweet, Angainor's discord invite, another tweet).
Some team members proposed their help and likely will be involved. The wallet uses Micropython – a perfect match!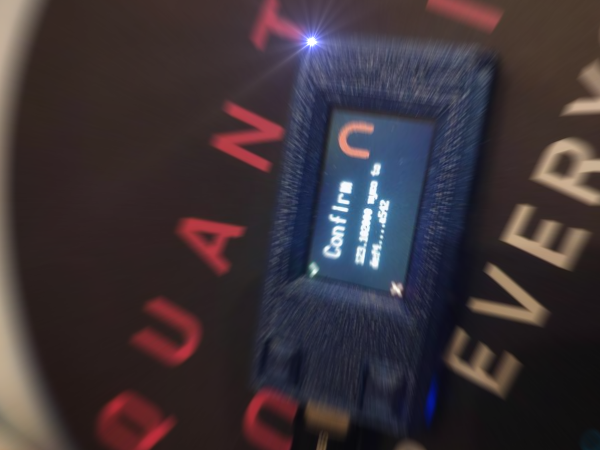 Mobile Wallet
Media and news
A new scientific publication cited the Bismuth research Paper: "Fuzzy rules based efficient event-driven simulation of blockchain-based applications".
It's unfortunately behind a paywall (link)
In case you missed them, we also published:
Running a Full Bismuth node on a Raspberry Pi (link)
Interview with community developer Whatever and reward for his "Bismuth toolbox" mobile app (link)
Python Love
For the fourth time, Python has won TIOBE's Programming Language of the Year award. The award goes to the programming language that has gained the most popularity in one year, with Python rising by 2.01% in 2020. (reference)
Python packages and info you may like:
Snowball fight
A token based challenge, "snowball fight" has been launched on the discord. It showcases the ease of use of Bismuth tokens, their integration with bots, apis and wallets.
Very likely, you have or will receive snowballs from other members. This is just the beginning of the game, dashboard and rewards will be announced asap. You can play with the Pawer bot, you just have to activate your wallet (see #pawer-bot ) You can also give a regular address of yours (tk-wallet, tornado Wallet) in #snowballs to play. Don't miss out!
The game is still in an early stage and will evolve. Check our discord for more info and play (Discord, tweet)
Roadmap 2.0
Our internal roadmap is currently being refined and prioritized. We are thinking hard to focus on the "right" features first and head over to most wanted use cases. The new roadmap includes "must have" features that Bismuth was missing, as well as new features only Bis can deliver, with associated use cases.
We can't wait to finalize and make it public!